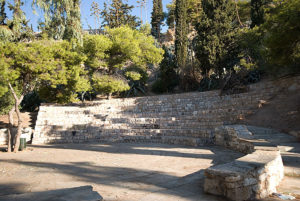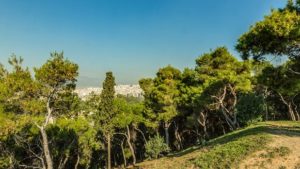 ---
Strefi hill is a verdant scenery from which one may enjoy panoramic view of the city of Athens.
The hill's former name was "Aghesmos" and it belonged to the Strefi family. For many years – during the 19th and 20th centuries- the hill was a quarry, that ceased its operation in the 20's. Following that, the afforestation of the hill began. In 1963 the Strefi family donated the hill to the municipality of Athens.
In order to reach the hill, all you have to do is climb up the road from Exarhia square -which is within an easy distance walk from our school. In less than fifteen minutes you will reach the top of the hill and you will be delighted by the magnificent view -which, for sure, will compensate for all the hassle of the climbing!
The Acropolis holly rock, the Lycabettus hill, as well as the Saronic gulf are just some of the places you can admire from the top of the Strefi hill. You may also wander around the little open air theater or have a drink in some of the nearby cafes.