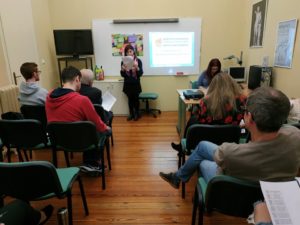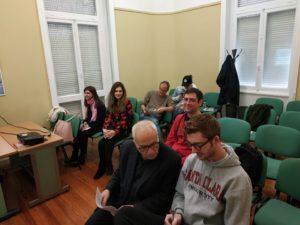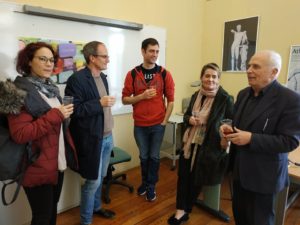 ---
UNESCO has established the celebration of the Mother Tongue Day in order to increase the global interest for all the mother tongues.
In our school we have students who speak in many different mother tongues. More specifically, right now we have students who speak more than 10 mother tongues.
Based on last year's successful celebration of the World Day of the Greek Language at our school -which included reciting of K.P. Kavafis' poems- as well as on our experience in co-organizing  the relevant events  in Athens in 2018 and 2019, we decided to celebrate the 21st of February by reciting poems in the Greek language and in the languages of our students.
The Greek poems were chosen by our teachers, while the poems in other languages were chosen by each of the students. So, on February 21, in the morning and in the afternoon, we recited these poems, having the chance to listen to some languages for the first time. We also listened to the songs which were written based on some of the poems.
Furthermore, every student and teacher said a few words about the poet, before reciting his/her poem. At the end of the events, in the morning and in the afternoon, we had a few drinks with our students and we talked with them about poetry in various languages.
---
You may watch some videos of the event by following the link:
https://www.youtube.com/playlist?list=PLWuWm4fIwTV3oJ5v9_-ClDZpY3Py0i4LO