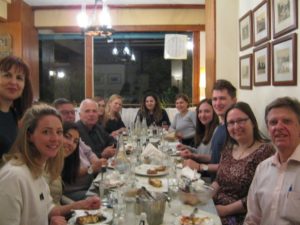 ---
Last Thursday we had a beautiful night out in Athens!
Together with our teachers and students we dined at a traditional Greek restaurant in the city center. We drunk "oyzo" and tasted Greek delicacies, like tzatziki, tyropitakia and patzarosalata. During dinner we talked in Greek about the benefits of the Mediterranean diet and about all kinds of subjects. It really was a night to remember.
We are looking forward to our next dinner which we are sure will be just as interesting and exciting as our last one!