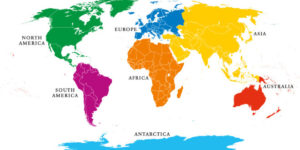 In October we welcomed in our school in Athens students form 8 countries: Germany, Canada, Slovenia, Switzerland, Spain, Austria, Ireland and South Africa.
All our students have a higher level of education, three of them have post graduate studies, while one of them has a PhD. Concerning their profession, two of our students work as Ancient Greek professors, one of them is a  translator in the European Union and one is a researcher of anthropology.
It is worth mentioning that this month our students' ages range from 20 until 75 years old!