On 28/11, it was Kristian's birthday; our student's who is learning Greek in our school since October. The staff of the school with his classmate and friend Sophie has decided to arrange him a small surprise party in the library, while he was studying on his own.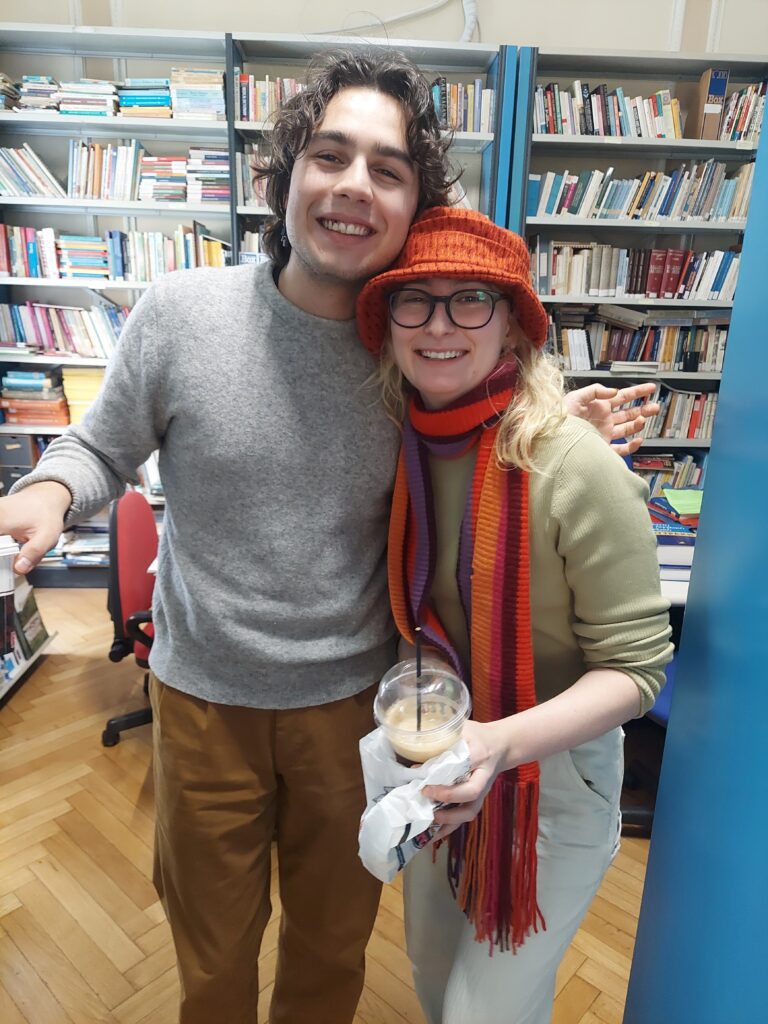 We sang the Greek birthday song «Να ζήσεις Κρίστιαν και Χρόνια πολλά» (Na ziseis Kristian kai chronia polla) and of course we ate the birthday caramel cake.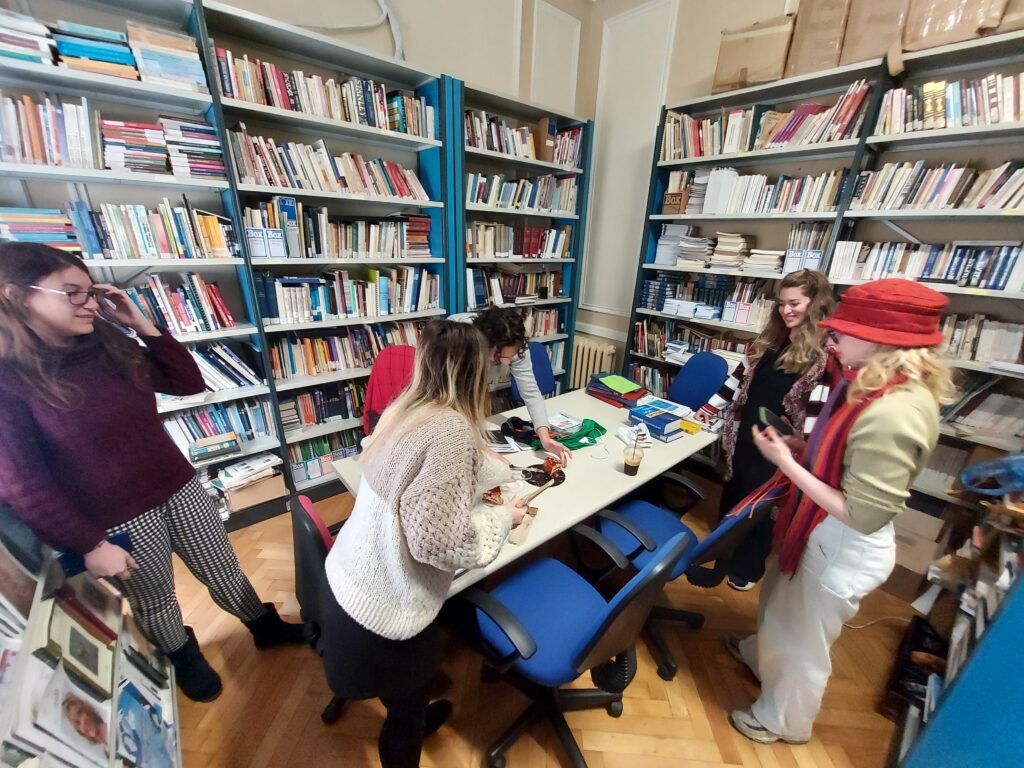 Happy birthday to him!