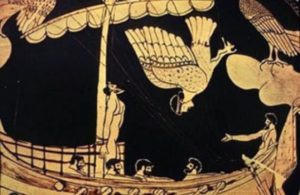 ---
Our student Anna from Hungary studies classical literature in UCL and is highly interested in Odyssey. She told us that she believes that the best translation of Odyssey in the Hungarian language is the one by Gabor Devecseri (1955).
 Based on our student's review we uploaded the translation in our page "The return of Odyssey". We remind that since  2017 we support the international initiative for the Return of Odysseus. (https://thereturnofodysseus.gr)
We also note that next Wednesday we will recite selected rhapsodies from Odyssey at our school in Athens. These rhapsodies refer to the love of Nausikaa for Odysseus.
Our students Mari from the US (Princeton University), Anna from Hungary (UCL University) as well as our teachers will recite the above mentioned rhapsodies in Ancient Greek, English, Modern Greek and Hungarian. Any student who is interested may also recite the rhapsodies in their mother tongues.