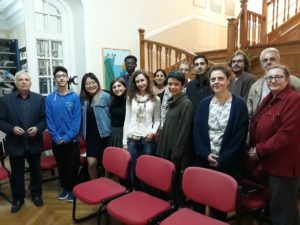 ---
An interesting event, which took place in the Center of Greek Language & Culture "Alexander the Great" on Wednesday October 31, marked the completion of Odyssey 2018.
In the event, students and stuff of our school, as well as members of the local community took part.
The participants read with great excitement parts of Odyssey's rhapsodies, and after that had the chance to talk about and comment on the specific quotes.