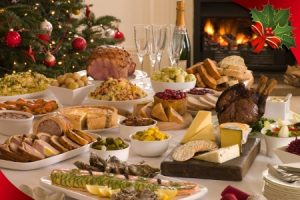 Last week we discussed with our students about the Greek Diet, old word that meant "Way of Life" and has ended up meaning "Nutrition".
I was explaining that a basic component of the Greek Diet is the periodical fasting because of religious reasons. A very significant period of fasting is the 40 days before Christmas.
40 days without any animal product (meaning without meat, milk, cheese, butter etc). The fasting ends after the liturgy of Christmas.
As expected, on the day of Christmas everybody has a great desire for all the food they did not eat during fasting.
We should also note that doctors and dieticians believe that periodical fasting is beneficial for health and longevity.
You may find more about fast here.