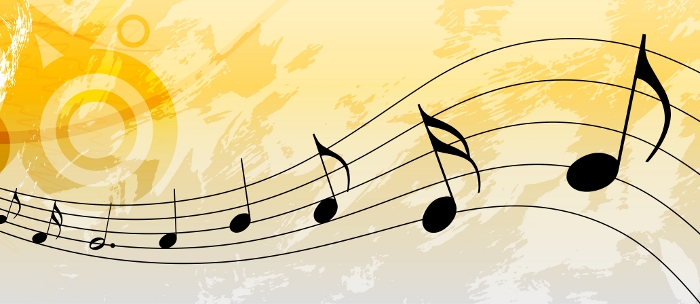 I sing in Greek (level B1 – B2)
In general
Keeping in mind that a song can be an object of various activities and a driving force in learning a language – modern Greek in this case – we should not forget that there is an abundance of songs which present the history and mentality of the Greek people as well as their stand on different events. This is the reason why we have developed an educational material based on songs. The songs we have used are familiar to everyone and they can function not only as an aid in teaching grammatical and syntactical phenomena, but also as a source of information about how the Greek people think and what their life and mentality is like.
"I sing in Greek" is a modern supplementary educational material, aimed at students of intermediate level (B1 – B2). It includes 52 songs of various categories (traditional, Cretan, wedding songs, social, of islands, rebetika etc), texts with folklore or historical elements of the songs, with their composers or lyric-writers, with the musical instruments that accompany them etc, and, at the same time, with an appropriate vocabulary and grammar for the students' level. Our main target is to promote an easier, more efficient and pleasant teaching and usage of the Greek language through the rich music production of our country.
"I sing in Greek" was part of the European Socrates Programme (225981-CP-1-2005-1-GR-LINGUA-L2) and was developed by a team of Educational Organisations (European Association for Education and Development, ECEDand DELTA Plovdiv, Universita Degli Studi di Messina, Instituto Comprensivo-Corigliano d' Otranto and the Association of Greeks in Romania, while ELEA Ltd was responsible for the software development of the project).
Description of the book
"I sing in Greek" is a book for students of an intermediate level (B1 – B2) and it consists of 24 units, as presented in the list below:
Units

Traditional songs from Epirus
Cretan songs
Songs about Athens
Songs about Thessaloniki
Rebetika
Lullabies
Songs from islands
Love songs
Wedding songs
Joyous songs
Labor songs
Separation songs

Songs about living abroad
Poverty songs
Songs about superstitions
Political songs
Poems that have been set to music
Nature songs
Mocking songs
Serenades
Songs about Karagiozis
Cinema songs
Social songs
Songs in Griko and Pontic
The structure of each unit is identical and it includes:
two songs and a text (based on the topic of each unit)
vocabulary of the songs (with a definition, grammatical reference and declension of the words in the song) and a vocabulary of the text (with a definition and examples of how each word can be used)
comprehension and vocabulary exercises
grammatical theory (2 grammatical phenomena per unit) and exercises
word games (crossword puzzle, hangman, acrostic)
This educational material is available in printed form, multimedia cd, as well as on the internet. It also needs to be noted that a translation of the instructions for the exercises and the multimedia cd is available in English, Spanish, French, Italian, German, Bulgarian and Romanian, and there are also bilingual dictionaries (from Greek to the rest of the languages) of the words found in the songs and texts.