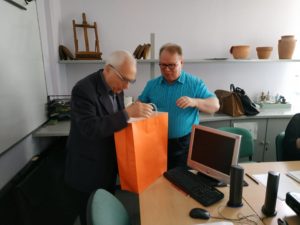 ---
We began our week in the most amazing way at our school in Athens!
This morning we welcomed 9 new students from Finland. The students received our welcome file and introduced themselves in Greek. Following that, the course started.
But it turned out our students had a surprise for us. They brought us chocolates, candies and liquor made from traditional Finnish fruits!
We are very happy to having met them and we promise to give our best so that they full enjoy their stay at our school.