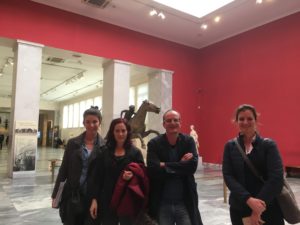 ---
The National Archaeological Museum of Athens is probably the greatest museum of the country and one of the most important museums in the world, in terms of ancient art.
As part of their educational program, our students visit a museum every second week, in order to get in closer touch with the Greek culture.
This week, four of our students, accompanied by their teacher Mrs. Kokkori, visited the Archaeological museum and were guided in its rooms.
The students followed the guided tour with a great interest and shared their impression with their classmates, after the end of it.