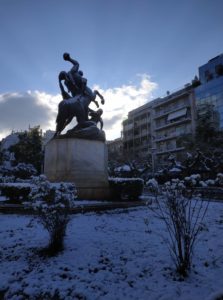 ---
The bad weather which strikes our country for a few days now, hit Athens as well.
Yesterday morning we had the chance to see Pedion tou Areos park, Victoria square and the trees of Patission avenue covered in snow!
The landscape reminded of a fairy tale and our students, as well as our teachers were astonished by its beauty and peace.