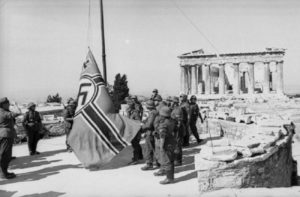 The Germans leave Athens
On October 12, 1944, the Germans submiss their flag from Acropolis, where it used to wave from April 1941, and they leave from Athens.
In Acropolis, the lifting of the Greek flag takes place by the prime minister Georgios Papandreou.
This year, like every year, many events and celebrations take place to commemorate this significant anniversary. These celebrations take place throughout the month of October.
For more information you may follow the link: