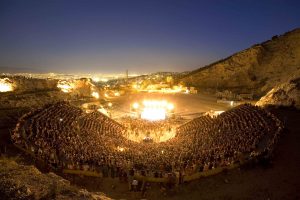 The International Festival Petras 2017 will take place during the months August and September at Theater "Petra" in Petroupoli, Athens (End of the avenue 25th of March & Souliou, 13231 Petroupoli Athens). A series of events such as theatrical performances and concerts will take place, starting on Monday 28th of August until the 25th of September!
Don't miss on Saturday 16 September the 4th encounter of all Greek traditional dances!
 You may find the full program here.