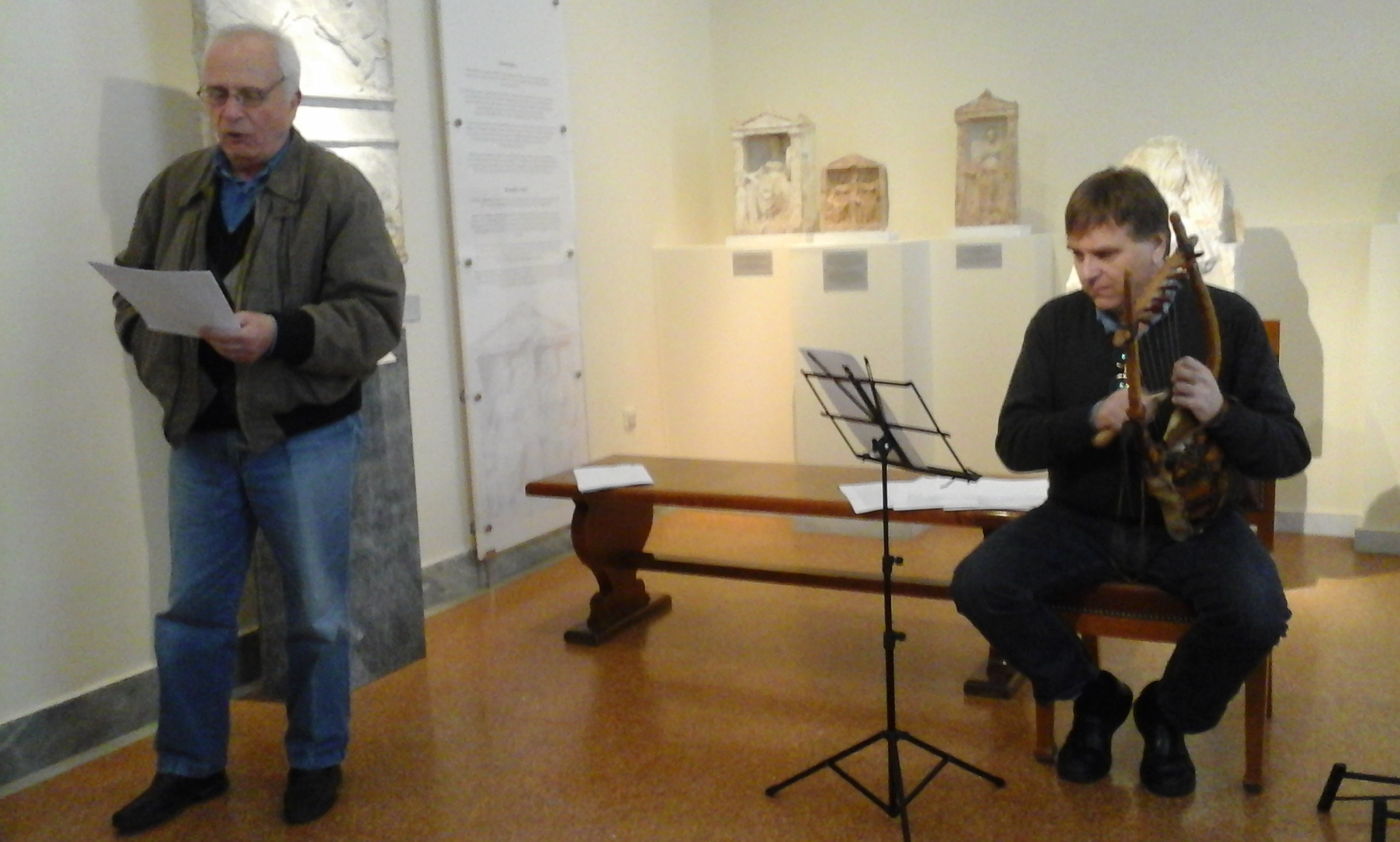 During the exhibition "The Odysseys", organized by the National Archaeological Museum of Athens, a special monthly event "Let's read Odyssey" has been organized.
On 29/1/17 the first recitation took place with musical accompaniment by the compositor Dr. N. Xanthoulis. N. Xanthoulis used his lyre, which was made following the ancient techniques, and he tried to perform in the same way as the ancient "lyre players".
Xantoulis and some of the 30 spectators recited the texts of the two first rhapsodies. Our School was represented there by our President Mr K. Karkanias (we could not have more invitations). K. Karkanias recited a part of the second Rhapsody. We will not stop there though, we will participate also in the next recitals which will happen the last Sunday of every month.