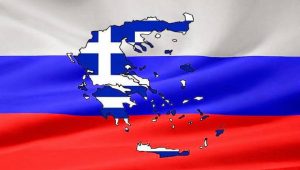 Russian schools will offer Greek as a foreign language from January 1, 2017. The final decision and approval of training manuals was signed by the Russian Minister of Education, Olga Vasilieva, on 10th November.
A proposal for the teaching of Greek as a second language had been made by the Modern Greek Literature Faculty at the University of Kuban in Krasnodar (southern Russia), and because the basis of the Ministerial decision, in the framework of the country's policy for teaching the languages of minorities in the region.
It was finally decided that Greek should be taught as a second foreign language throughout the territory of the Russian Federation and in particular in the fifth and sixth grade of the Elementary School as well as in the first three classes of high school.
"We are very happy and satisfied because we got to this point, that is, for the Greek language to be visible for the first time in Russian schools. It is a feat that took us several years of preparation. The textbooks for the teaching of the Modern Greek Language as as one of the languages that can be selected by Russian students in the last years of primary school and first years of high school are ready. " They were prepared mainly because of the work put in place at the University of Kuban,"stated Aristotle University Dean, Pericles Mitkas, at a press conference for the presentation of the new effort. The Aristotle University has contributed in this project through the "Jason" program for the establishment and practical support of Greek studies at the universities of the Black Sea zone. "This achievement comes as a result of many years of constant effort by the Aristotle University of Thessaloniki to promote the Greek language in the Black Sea countries," noted Mitkas.
You may find the relative video here .