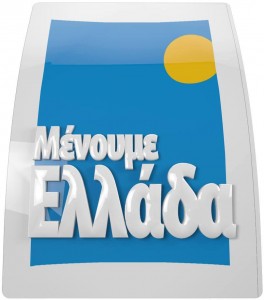 «We stay in Greece» show, is a unique show.
Renia Tsitsibikou and Peter Koublis are taking us around Greece via reportages for famous and less famous destinations.
Magnificent stories including pictures of the Greek nature: couples that abandoned crowded cities to live in the countryside, young people that their occupation relates to different forms of tourism and families that occupy with farms.
You may watch all the episodes online here:
http://webtv.ert.gr/category/katigories/psixagogia/menoume-ellada/