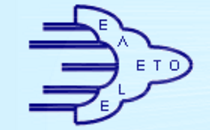 ELETO (Greek Society for Terminology) held its Annual General Meeting  on June 14, 2016, Tuesday at 18.00-21.00, in our School.
Agenda topics: 1. Chairman's Election   2. Annual Report 3. Annual Board  4. Annual Financial Report of the Audit Committee Report 5. Annual Work Report of the General Council 6. General Annual Budget 7. Approval of Annual Board,  8. Proposals of the Board 9. Other Issues.
To School supports for years the activities of ELETO.