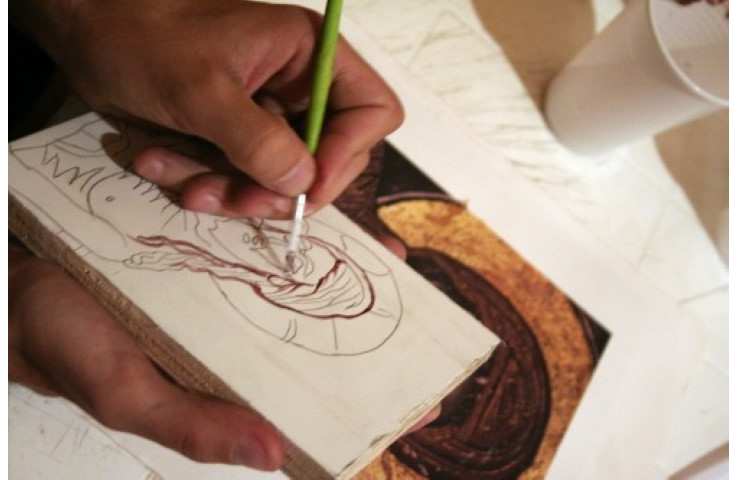 Our student in Thessaloniki Vera from Germany was excited to combine Greek language lessons and courses on Byzantine hagiography. The teacher of the hagiography welcomed  her  to  his laboratory in the afternoons! There, while drinking Greek coffee he taught her the basic  techniques found in a Byzantine image.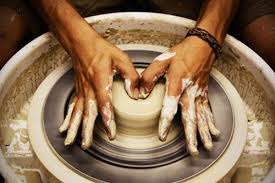 Our student Christina from America preferred to combine Greek courses with ceramic art lessons! Anthi, the teacher of ceramic art, taught Christina for 2 weeks. At the end she took with her a little jar of clay that she made by herself in the laboratory!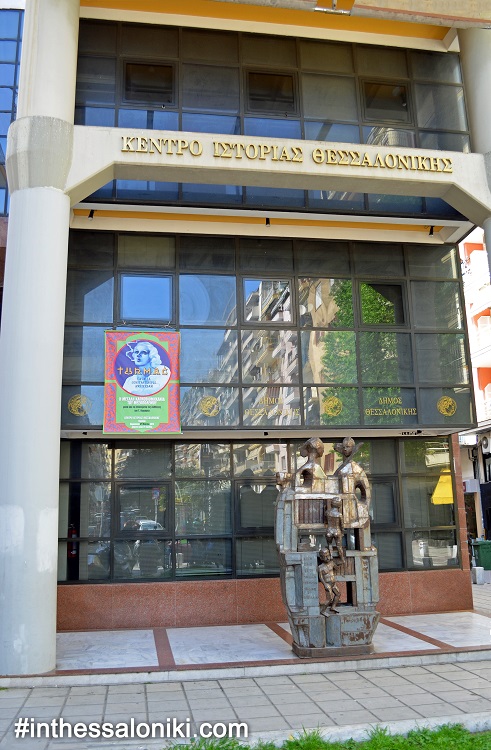 Christos, the teacher of our school in Thessaloniki, visited the "Thessaloniki History Centre" with our students Carolina and Ursulla from Germany.
This  Centre was established as a historical archive of the city in 1983. It fuctions as the library and the cultural centre of the city.
Our students had the opportunity to visit with their teacher the library of the Centre and to be informed through  historical editions in Greek and German about the long history of the city. Moreover, they learnt interesting details concerning the most important monuments and saw photographs of the city from the 19th century. They also visited the Art Exhibition, hosted at the same building, with the title: "The woman in the Greek Revolution through the collections of the National Museum of History."
"The exhibition includes etchings, portraits, ceramics, personal artifacts and documents, which indicatethe role that women like Laskarina bouboulina, Manto Mavrogenous, Elizabeth Ypsilanti, Domna Vizvizi played in the Greek Revolution
A very special exhibit that can be seen there  is the Panorama of the Greek Revolution, an educational board game, that was known already in the 15th century. In the 19th century, this game was became popular in Europe in harmony with the philhellenism, developed during the Greek Revolution. Revenues from sales of the game were offered to support of the Greek Revolution.